Description
Product Overview
With three centuries of experience in making gunpowder, Nobel Sport Vectan combines tradition and modernity. Its strong research and development team designs the powders of the future.
The Nobel Sport Vectan site at Pont-de-Buis has been remodeled and equipped with the most innovative manufacturing processes, it is one of the leading industrial plants.
Boasting a laboratory equipped with high tech analysis and testing resources, NOBELSPORT supplies powders with even further improved ballistic performances, stability and reproducibility.
Specialized in the production of single base powders, and in order to meet requirements of its international customers, NOBELSPORT boasts the widest range for handgun and rifle loadings.
NOBELSPORT subcontracts  its exclusive range of powder double base SP according its stringent manufacturing standards. VECTAN tubular, single base powders are designed for rifles.
Warning About Smokeless Powder:
Do not exceed the loads displayed in the reloaders guide
Never mix any two powders regardless of type, brand, or source
Never substitute any smokeless powder for Black Powder or any Black Powder substitute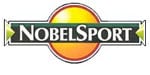 Specifications On Nobel Sport Vectan
Delivery Information
1.000 Pounds
Yes

 Cannot ship via air
 Cannot ship via USPS
 Cannot ship to PO Box
 Must ship to Contiguous US

Yes